Biography

It's one thing to be seen. It's quite another to be heard, with words of your choosing that create a lasting impact.
That's where M.E.S. Editing and Writing Services can help. I'm Marion Soublière, a writer and editor with many years' experience in communications, journalism and public relations. I will craft a story that is accurate, compelling, concise – and on deadline. First-hand experience has taught me how crucial a strong story is, having worked with northern Canadians whose small population struggles to be heard by the rest of Canada.
To help other small businesses, I've also written a book on winning contracts with the Government of Canada. The federal government is a lucrative and stable market that is increasing the volume of business it does with small and medium-sized companies.
Read More »
Spotlight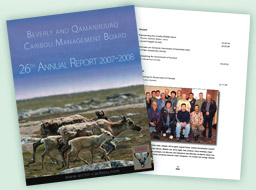 Whether writing web content for the Government of Canada, editing background papers on legislation or producing reports like this one for an Aboriginal-led wildlife management board, M.E.S. Editing and Writing Services supplies the unique editorial services that each client needs.
News
December 6, 2017
Does your firm wish to contract to the Government of Canada? If so, the first step is to register for an Office of Small and Medium Enterprises information session, like this free webinar, "Doing Business with the Government of Canada."
Feb. 14, 2017
A federal e-commerce purchasing environment is on its way. Here are eight key tips from Getting Work with the Federal Government author Marion Soublière for small businesses keen to sell their services to the lucrative and stable federal market.
July 18, 2014
This Globe and Mail article by author Marion Soublière was part of the newspaper's The Top Tens, a wide-ranging series on marketing and other business tips for Canadian small enterprises.