Biography

It's one thing to be seen. It's quite another to be heard, with words of your choosing that create a lasting impact.
That's where M.E.S. Editing and Writing Services can help. I'm Marion Soublière, a writer and editor with many years' experience in communications, journalism and public relations. I will craft a story that is accurate, compelling, concise – and on deadline. First-hand experience has taught me how crucial a strong story is, having worked with northern Canadians whose small population struggles to be heard by the rest of Canada.
To help other small businesses, I've also written a book on winning contracts with the Government of Canada. The federal government is a lucrative and stable market that is increasing the volume of business it does with small and medium-sized companies.
Read more »
Spotlight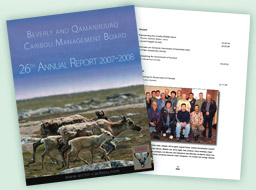 Whether writing web content for the Government of Canada, editing news releases on Canadian trade policies or producing reports like this one for an Indigenous-led wildlife management board, M.E.S. Editing and Writing Services supplies the unique editorial services that each client needs.